Steps to obtain an Investor TRC (Temporary Residence Card) in Vietnam
--------------------------------------------------------------------------------------------------------
To apply for an investor TRC, applicant need a DT visa.
If you apply for TRC yourself, you can save lot of money.
I asked several agents before apply. Their offer was $600 - $1200 !!
If you apply directly, just below $150 !!
Time: If you bring all documents and photocopies, just below 1 hour will suffice to fill form and apply!

I was on a spousal TRC(DL visa) so I should leave Vietnam and re enter with DT visa. It was not easy to take visa from inside Vietnam so I approached an agency. They charged $130 for 1 month single entry DT visa approval letter. Plus $35 for visa stamping fee in the entry point (Moc Bai).
I was told by my agent that I don't need to take Cambodia visa, just exit and can re enter but the immigration officer insistede to take Cambodia visa and come back. So another $35 spent for Cambodia visa. Just enter(Bavet) and got exit stamp.
Came back to Moc Bai (Vietnam border post) apply for DT visa (applicant must provide original visa approval letter, not copy) and stamped it.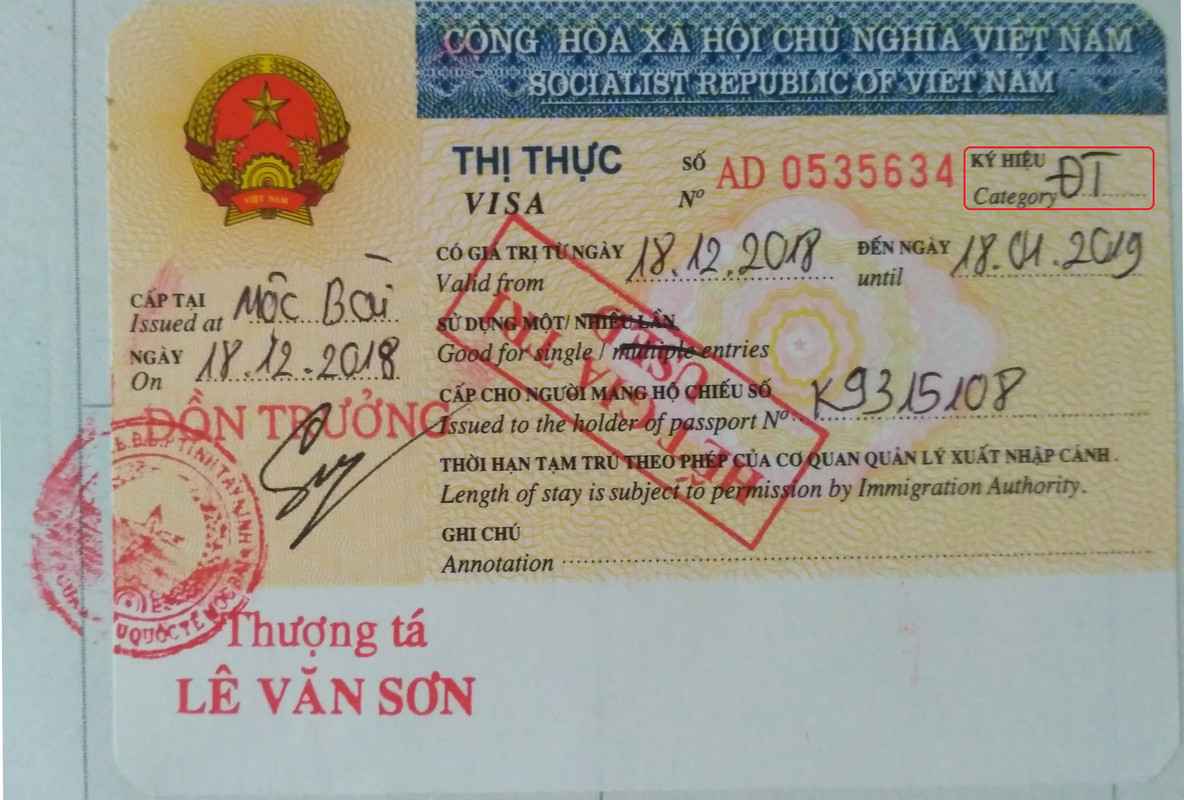 When stamping the DT visa, immigration officer told me that I can use my VEC which he will stamp for 6 months! Funny thing is I took my DL TRC just after 1 week of VEC to avoid border run each 6 months!
Some of you may remember that I posted in other VEC, TRC threads.

I applied for DT visa with my company documents.
After come back from Moc Bai, I went to 196 Nguyễn Thị Minh Khai, Ho Chi Minh City to apply for investor TRC.
Just take all company documents (Business license, Work permit exemption document), passport with DT visa, residential document from ward police and the company seal.
TRC section is on the left side when you enter to the building.
They will give application. You don't need to bring any translator as the staff can speak English very well. You can fill the form and submit with photocopy and original for perusal.
If everything okay, they will guide you to remit the TRC fee in the right side counter. Fee for 1-2 year TRC is $145 and 3-5 year TRC is $155 which is very rare!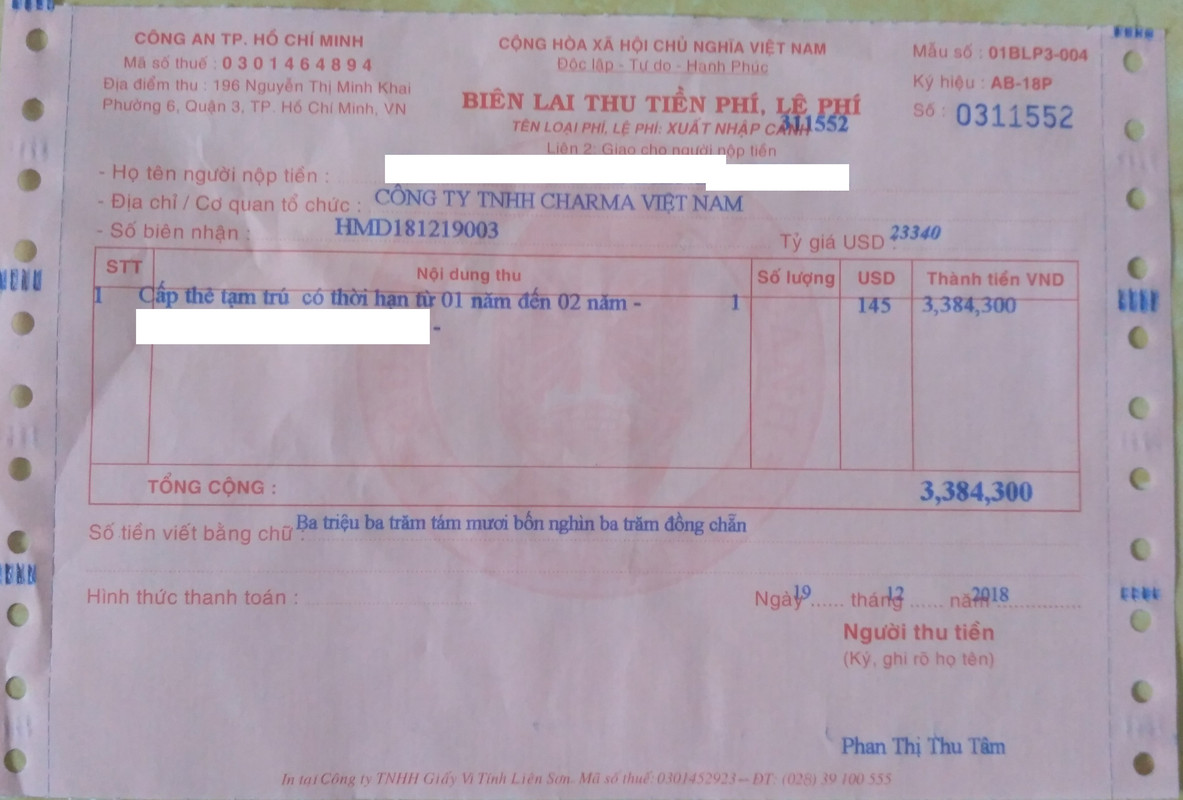 In my case, I just got 14 months only due to the Work Permit Exemption. It means the validity of TRC depends on your Work Permit date or Work Permit Exemption date.
Fresh Work Permit Exemption has 2 years validity. If so you will get 2 years TRC.
It took 1 week to issue the TRC. I just got mine today!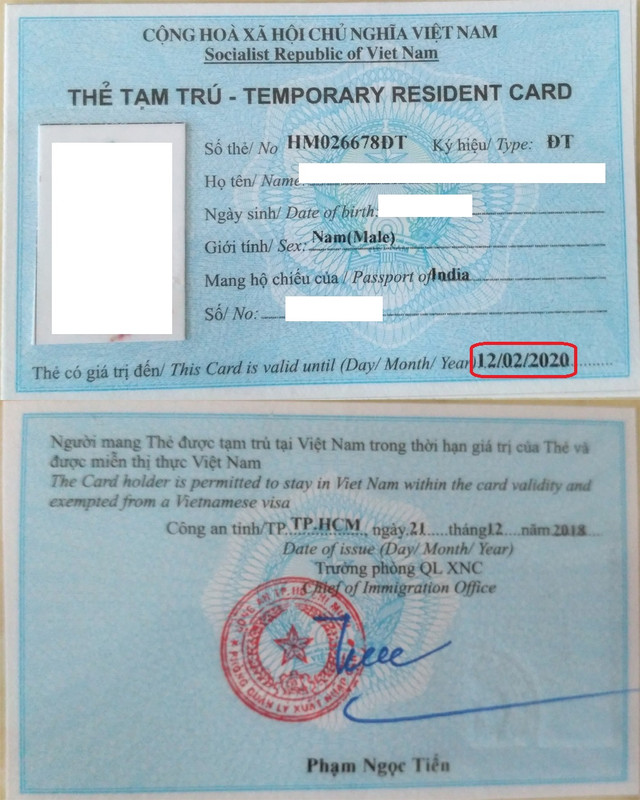 ---------------------------------------------------------------------------------