Finding a job in the United States can be difficult. Finding a job in the United States from a foreign country can seem downright impossible. There are options to assist you in your search. But understand that given the current economic crisis worldwide, the temporary work visa can be very difficult to obtain. You must be to get a visa. That basically means, seriously, an employer needs to sponsor you. USCIS and the State Department really don't care, instead they rely on the company to be forthright and honest about their need.

I would be lying to you if I said that you can start your search today and find a job in 3 month, get sponsored and your employer pay for the entire process. Patience is a virtue they say, and you definitely need it now a days in the US.

To aid you in your search you have several websites dedicated to finding jobs. Please, avoid Craigslist. Yes, it is possible to find a job on Craigslist but truthfully the search will be absolutely annoying and at times could lead to trouble. I am stating my personal opinion. It happens daily, and if it is a criminal organization you by chance unknowingly get involved in, it could lead to major problems - in the USA and in your country of residence.

Please utilize some of the sites or methods listed below:

Monster (http://www.monster.com)
CareerBuilder (http://www.careerbuilder.com)
Dice (http://www.dice.com)
Careers sections on most company websites (i.e. cisco.com)
State run employment service websites
The Ladders (http://www.theladders.com)
Intra-Company transfer
LinkedIn (http://www.linkedin.com)
Indeed (http://www.indeed.com)
Local Newspapers in the area you want to live (i.e. http://www.chicagotribune.com)
Local/National Employment Agencies (Google "employment agencies ")
Expat-Blog (https://www.expat.com/en/jobs/north-america/usa/)

added 29/JAN/2013
For a longer list visit this website: http://www.ebizmba.com/articles/job-websites

If you expect sponsorship, I wouldn't give much faith in Craigslist in finding a job let alone with . In fact I think if you told the visa officer during your interview you probably would be kindly told - sorry and shown the door with the pre-printed denial letter.

When you introduce yourself to a company do not immediately say you require sponsorship. Instead talk with them candidly and get them interested in you. If you immediately say "Hi, I am from xxxxx I need a visa" they probably won't be too interested. After all, if you provide a call back number on your resume that is in a different country then they probably already have a good idea.

If you have a college degree, and are in a professional position your chances increase. Unfortunately, and no pun intended - a position as a cashier at a fast food chain won't qualify you for a work visa and you are .

Be prepared to communicate in English unless you are a intra-company transfer or work for a worldwide company such as KPMG or Deloitte. Spanish is also commonly spoken nowadays depending on the region in the US.

Feel free to reply to this thread if you have any further questions. America is the land of opportunity and with diligence and determination you can achieve your goals. The majority of Americans are immigrants and most will tell you it is worth every day you have to wait. It won't be easy - but it can be done.

One last thing, if you have yet to visit another country and have a passport - visit another country and request an entry stamp. Trust me, this small task will go a long way in the eyes of a visa officer.

Good Luck!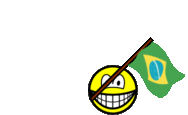 Matt V.
USA Expert - Expat-Blog Team