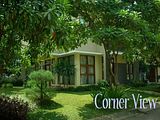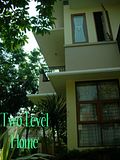 At:

Jl. Puri Juwita Block PB35 #8
Taman Puri (cluster)
South Jakarta


contact: [email=winbert[at]hotmail.com]winbert[at]hotmail.com[/email] (owner)
or call: 0818-06134584 ( +6281806134584, if from overseas and it can also take sms/text)



---


An exclusive house is available for rent (furnished or unfurnished) from March 2009:


2 level home (total 300 sq meter/3229 sq feet)

Art Deco design (completed 2007)

Lying on +/- 400 sq meter land (eqv. 4305 sq feet)

Residential area with fence-less neighborhood policy
4 bedrooms + 1 maid's

3 bathrooms (1 ensuite) + 1 maid's

Garden as well as spacious front and side yard (almost 1/3 of the total land)
Spacious family room for a medium function (can cater 40-50 people, inside the house + in the garden)
An indoor courtyard (open-air)

A dedicated indoor kids area (avoid their toys scattered around the house) on level 1 that can be converted to other function if you don't have kids
A family lounge near balcony

In a very strategic location, i.e cul-de-sac/"no through road" traffic system, resulting low traffic (it secures our kids away from the traffic) and lying on the corner of the street giving a panoramic view for residents and free air flow in and out
Has unique home design with a large open space area resulting enough sunlight enter into the house on daytime (minimum electricity usage) and allowing good air circulation

A modern full marble kitchen set with a fridge, microwave, stove/oven
A maid's quarters (consist of 1 bedroom, 1 living room, 1 kitchen, 1bathroom for the maid and a service area for washing, clothes hanging and ironing)

Separate garage & carport can accommodate 2 cars

Full air conditioner in every bedroom

Full telephone line for every room (parallel line or an independent line, depend on request)

Cable TV 50+ channel available (separate subscription fee)
Wi-fi internet available (separate subscription fee)

A Club House with a Swimming pool, Fitness centre, mini soccer, basket ball, volley ball, aerobic and gym as well as spa operates all day 6.30 am - 8 pm (Free entry for residents, family membership is included on rental fee). It is located only 150 meters/500 feet from the house.

A community park, gazebo & jogging track exclusively made for this sub-cluster located only 100 meters/340 feet from the house.

Established expatriate communities, i.e. Jakarta International School's compound is in the same block and the Country Woods , an expatriate village is in the same location.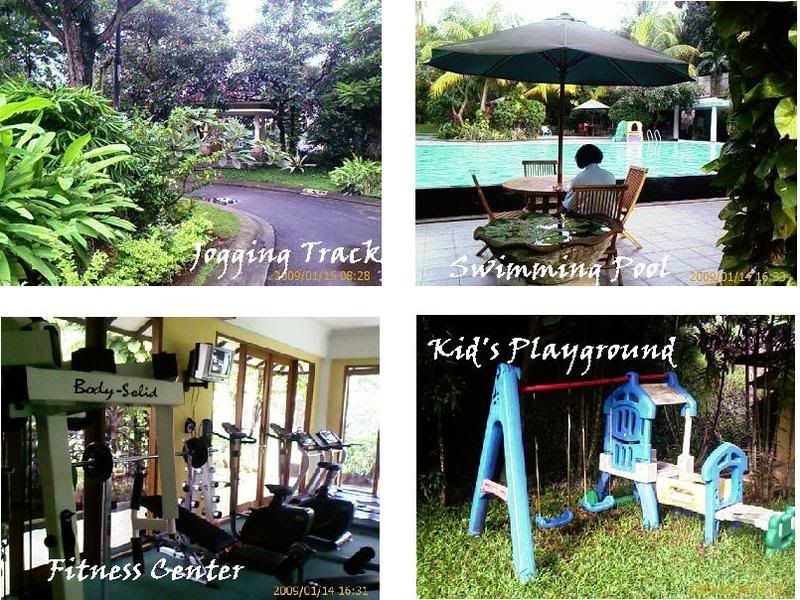 A home at Taman Puri is a haven that you can really call your own. In the tranquil setting of this beautifully landscaped sanctuary, you can relax and indulge in the lifestyle you deserve. The air is fresh, the trees are green, the humidity is low, the pollution is very minimum, the temperature is lower than Central Jakarta and is quieter as well as the atmosphere is serene in an a self-contained estate. The area is connected by JORR (Jakarta Outer Ring Road) allowing for a short 40 minutes commute. The toll gate is located just in front of the cluster.


The JORR is inter-connected with several toll roads to reach every part of Jakarta, that include International Airport and Seaport. It takes only 5 minutes to Pondok Indah or 40 minutes to Kuningan, Sudirman or Thamrin area (where most of Embassies and offices are located) .



Taman Puri town house is located in the heart of South Jakarta. There is convenient access to the shopping and entertainment area, as well as the international schools and hospital. They are:



British International School (kindergarten – high school in English)

Japanese International School (kindergarten - high school in Japanese)

Deutsche Internationale Schule Jakarta, BSD (School in Deutsch/German)

Jakarta International Montessori School

Jakarta International School, Pondok Indah

Sekolah Global Jaya (a national Kindergarten to High School in English for all nations. Suitable for expatriates who are willing to know Indonesians closer without need to bother with the language)

High/Scope (Kindergarten to Elementary in English for all nations)

Lycée International Français (LIF) (Primaire – Collège – Lycée in French)

Swiss German University, BSD (graduate & post graduate in English)

Netherland International School (in Dutch and English)

New Zealand International School (in English)

Autralian International School (in English)

ACG International School (in English)

Several English play groups such as , Tumbletoots, Logos (Christian school), etc
There is also one Ramsay International Hospital managed by Ramsay Health Care (Australia) in close proximity as well as an international Hyper-mart, Carrefour (France) (click map above for detail)



The house is located in an exclusive cluster with a modern style and ECOmmunity approaches, where everything is designed to follow green environment. A tight security systems (round-the-clock security management) with 4 layer of security system is also provided to ensure a safe and secure living environemnt.



The Jakarta City-trains also provides scheduled trains (air conditioned) from morning to the evening connecting you to Jakarta City v.v. It takes 25 minutes to reach the city. Beside the trains, an hourly air conditioned Trans bus service is available from early morning to evening to connect people from the house to Pondok Indah and Senayan busway stop at Ratu Plaza (Jl Sudirman). From there, busway connection will connect you every where in Jakarta. An hourly air conditioned Xtrans airport bus service is also available from 4 am to 8 pm (v.v) depart from the same place .


For young children, the Balinese-style clubhouse is only in walking distance from our house . It provides them with climbing frames and playgrounds safely secured away from traffic as well as a kid's pool. At the same time, the whole family can also enjoy the swimming pools, basketball, volley ball, a fitness center and spa facilities every day, every time for free.


Finally, while you do not need to face Jakarta's well known traffic jam, you can stay here in greener, fresher and quieter environment. You can also give your family good and secure neighborhood.


Rental Prices:
$ 900/month (unfurnished)
$ 1200/month (Semi-furnished)
$ 1500/month (Fully furnished)

please email me: winbert[at]hotmail.com (owner) or call: 0818-06134584 ( +6281806134584, if from overseas and it can also take sms/text).



*****