The long-awaited opening




Shanghai Disney Resort opened the doors which is the first park in the Mainland. It is located in the Pudong's district, on June 16th. The park is the sixth Disney Resort worldwide. Chinese population was waiting for this opening since 2015 and has involved thousands of enthusiasts for meeting with the famous Mickey Mouse!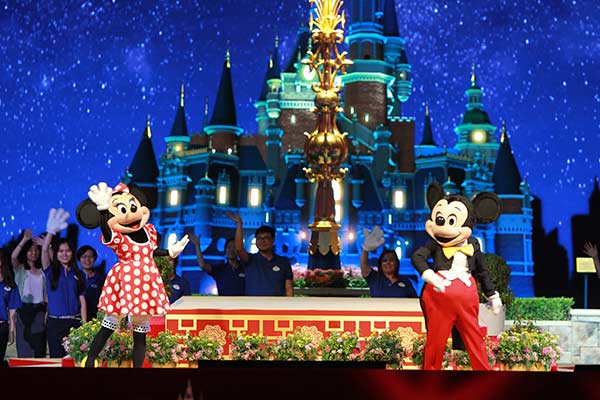 The event is one of the largest foreign investment projects in China and also for Disney company with a cost of $ 5.5 billion.




According to the Disney officials, this park is the most technological advanced among all of worldwide Disney's parks even more than the Hong Kong one. Moreover, the best example is the Pirates of Carrabean because the boat is magnetically controlled by turning around itself and offers a huge views on the attraction's sceneries.


The park's accomodation

The wide park has an area of 3.9 km² and offers six thematic areas including Adventure Isle, Gardens of Imagination, Mickey Avenue, Tomorrowland, Fantasyland and Treasure Cove. It includes the traditional Disney Parks enchanted castle, which is the highest and the most impressive compared to all the group's other parks. Also, you can sleep in a hotel inspired by the famous movie "Toy Story". Then, you can apply for the first show adapted into China and listen to "the Lion King. ». In addition, Disney ensures the park is totally tailored to the Chinese culture, according to the country's authorities' expectations.





Ticket prices

In order to access to Disneyland in Shanghai, you have to pay 499 yuan ($ 75) for the opening period and high season (16-30 June 2016; July-August 2016). Out of season, you will pay a basic price of 370 yuan per day.

So check it out and buy quickly your tickets!